PLC And SCADA Jobs For Freshers Salary | Industrial Automation Jobs In Madhya Pradesh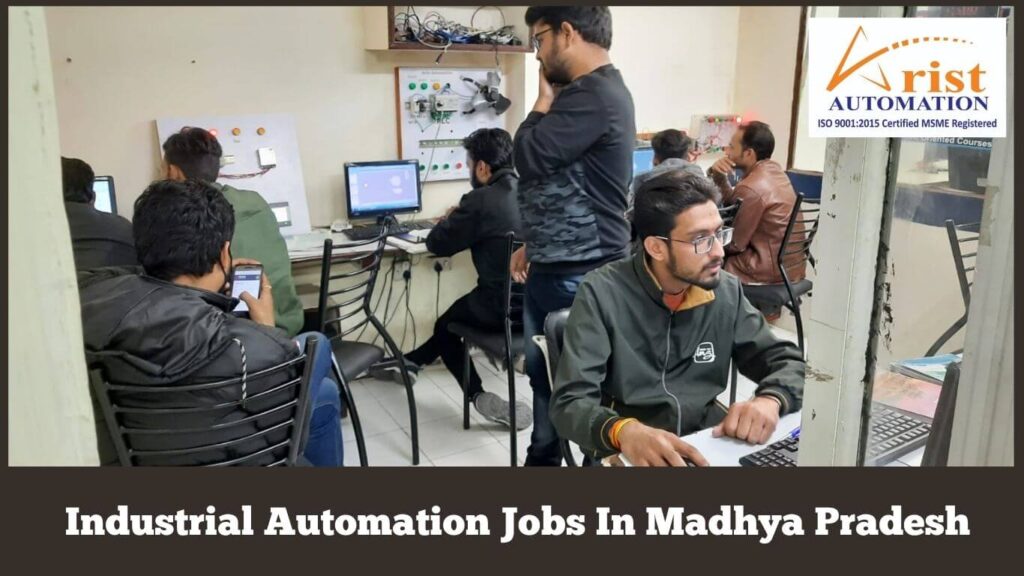 Arist Automation is the company providing Practical Training cum Placement Program in Advanced Industrial & Process Automation. Arist Automation Build Carrier in PLC And SCADA jobs for freshers and good salary, rich experience in providing automation solutions to applications like Cement, Power, FMCG, Plastic, Pharmaceuticals Machineries, DG Automation, Load Management, Material Handling, Automobile, Ash Handling, etc.
Arist Automation established the Training Division that imparts advanced technology training, currently, in the areas of control systems, instrumentation mechanical systems, electrical systems, and embedded systems. Arist Automation methodology and focus on practical training have helped it gain a strong impact in the Indian industry.
PLC And SCADA Jobs For Freshers Salary
It depends on with whom you are working, if you are working with an integrator of a PLC Manufacturer then your Salary will be 10,000 to 15,000 INR ( In India). If you are working with a PLC manufacturer such as Honeywell, GE, Fanuc, etc then your salary will be not less than 35,000 INR.
PLC & SCADA Engineer salary in India ranges between Rs 1.8 Lakhs to Rs 11.2 Lakhs with an average annual salary of Rs 3.5 Lakhs.
PLC And SCADA Training For Fresher Engineers
Job description in the current scenario, lakhs of fresher engineers enter the job market on the other hand companies don't find trained engineers. Arist Automation offers plc SCADA training for fresher engineers with 100% job surety in Indore and Bhopal. we offer practical plc SCADA training & job placement for fresher engineers in the core field.
Arist Automation plc SCADA training helps fresher engineers to get their engineering job in the core field. key skills plc SCADA training electrical engineer industry engineering/cement/metals
Functional area fresher / trainee 
Arist Automation is the best job Placement training Institute in Indore that offers automation training, industrial training, plc training, SCADA training, drives training, with job surety, jobs for mechanical engineers, jobs for electrical engineers, jobs for electronics engineer jobs for B.tech engineers, jobs for diploma fresher.
Qualification: diploma, B.tech/ B.E
Enroll Now: https://bit.ly/AristAutomation