Arist Automation - Industrial Automation, PLC Training & Services

Industrial Solution & Training

Training
We provide training on Industrial Automation, Robotics, Embedded System, C/C++, Python, Java, HVAC and PLC Training in Indore & Bhopal.
Industrial Projects
We provide industrial solution to our esteemed customers specializing in Wireless Automation, Industrial IOT and Lora Wan technology, PLC Programming, Scada & Industrial Automation.
Placements
We have dedicated placement support team that goes extra mile to support you in your career with industry-specific placements.
We are One-Roof-Solution for all your needs related to Industrial Automation,  Embedded Systems & PLC Training and Services.
TRAINING

INDUSTRIAL PROJECT
PLACEMENT
Rely on our experts to automate your Industrial processes!
Arist automation is a leading name in Industrial Automation projects and services in Central India. We work on turnkey projects and provide best solution for machine automation. 
From consulting to design, implementation, monitoring, maintenance, safety and training services. Our team of experienced certified experts delivers holistic Industrial Automation programs to ensure that your plants and equipment are well-designed, operated safely and properly maintained. We are a premier institute for PLC training in Indore and Bhopal
We Conceptualize, Plan, Design, Build and Deploy high quality, cost-effective Panel designing solutions in the field of mechatronics, Industrial Automation & Robotics. With our long track record of delivering excellent solutions, we can help you meet your automation, testing & custom engineering needs.
Our Robotics Automation helps you achieve faster ROI with full featured robotic process automation (RPA). RPA helps in automating routine tasks to increase operational efficiency by over 95% and reduce 75% of manual efforts and your employees can increase their productivity by working on critical tasks.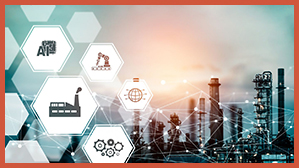 Arist Automation offers superior solutions in IIoT to help you automate more business and IT processes and enable you to achieve digital transformation.
Arist IIoT solution enables industrial companies of various sizes to link their machines, products, plants, systems and enabling you to harness the wealth of data generated by the Internet of Things (IoT) with advanced analytics. 
Since last 8 years, Arist Automation has been serving electronic industry for customized automation solution & developments. This includes Industrial Automation  of existing machinery, firmware development for Wireless technology. We ensure all systems are always up-to-date, maximize asset performance by reducing downtime and increasing performance levels, also provide added value, and maximize system utilization.
Automation & Industrial IOT
PLC system is the significant key in the innovation and world turn of events .We provide PLC training in Indore & Bhopal with job placement.
Robotics involves design, construction, operation, and use of robots. We at Arist Automation provide one of the best Robotics training.
The basic SCADA architecture begins with Programmable logic controllers(PLC) or remote terminal units. Join our best SCADA PLC training course with 100% placement.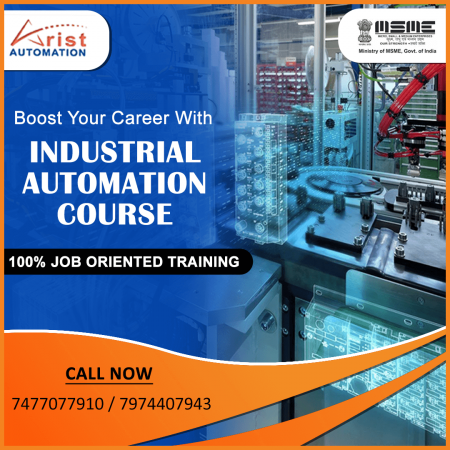 XYZ
Instrumentation & Design Solution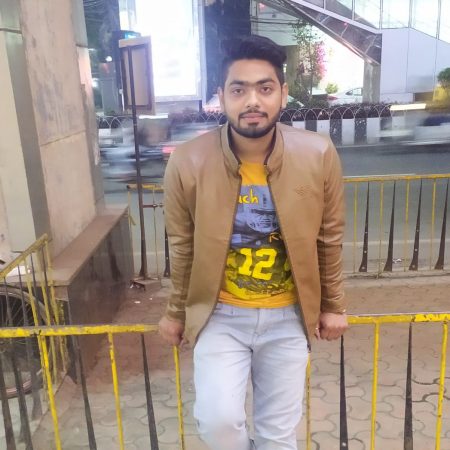 Anjali
Automation Engineer
Aman Patel
Bhopal Center Head
Posted by admin
100% Job Oriented Industrial Automation Training Program | Job Oriented Industrial Automation Training In India | 100% Job Oriented Industrial Automation Training In Indore | 100% Job Oriented Industrial Automation Training In Bhopal
Posted by admin
PLC SCADA TRAINING WITH 100% PLACEMENT ASSISTANCE India's Leading PLC SCADA and Industrial Automation Training Institute in Indore and Bhopal Arist Automation PLC SCADA Course Fees With a Certificate for "Industrial Automation" brings strong experience and knowledge to India in association with MSME, Established in the year 2014, Arist Automation is a registered and privately
+ Read More
Posted by admin
BEST INDUSTRIAL AUTOMATION TRAINING IN BHOPAL | INDUSTRIAL AUTOMATION COURSE IN BHOPAL | LIVE PROJECT BASED INDUSTRIAL AUTOMATION TRAINING